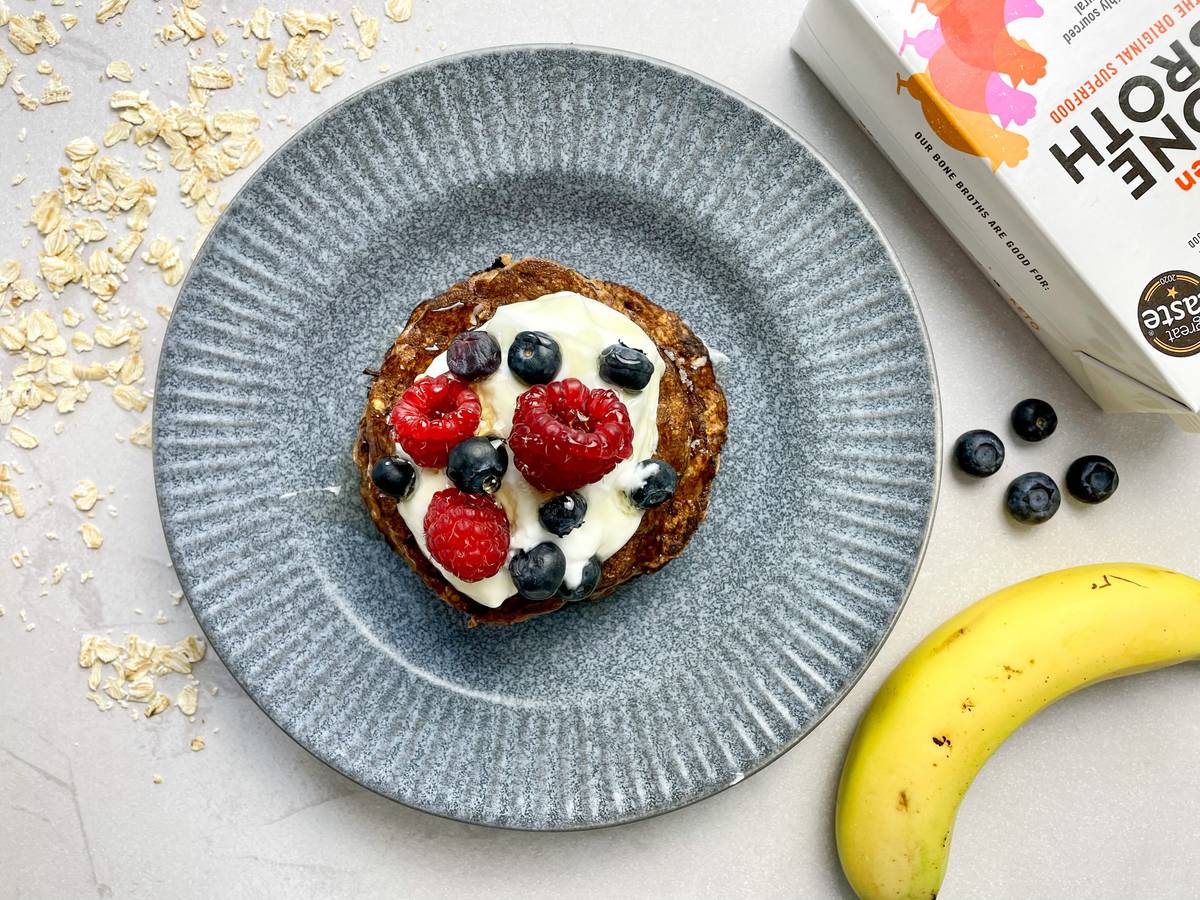 Yes, you can even get your Take Stock into pancakes for that little extra hit of nutrients with your breakfast!
Ingredients
80g oats
1 ripe banana, mashed
1 tablespoon melted ghee
1 teaspoon cinnamon
2 eggs
80ml milk
60ml Take Stock Chicken Bone Broth
1/2 teaspoon baking soda
Instructions
Mix all your ingredients together including the Chicken Bone Broth.
Warm your pan, add a little ghee to stop your pancake sticking and get flipping!
Recipe Notes
You can use gluten-free oats here.