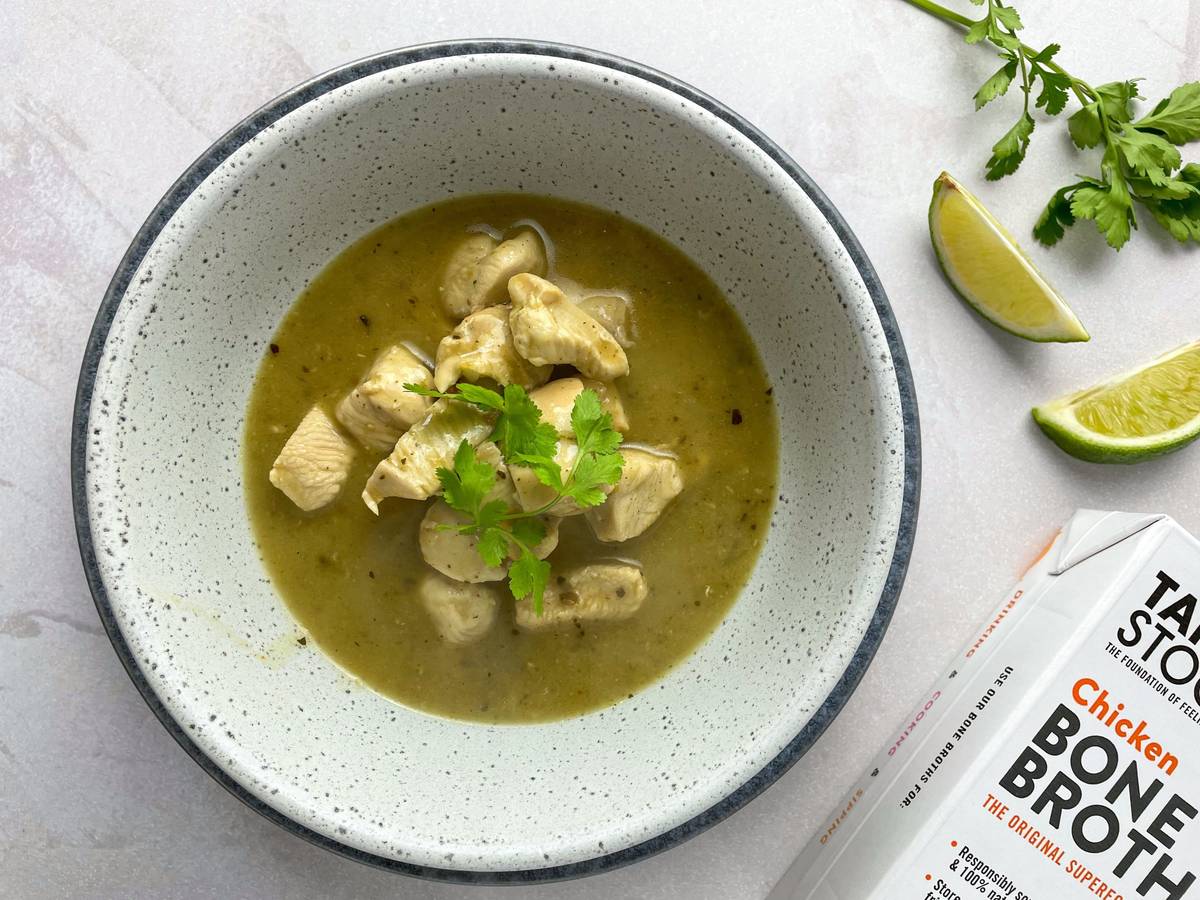 Recipe Info
Prep Time: 10 mins
Cooking Time: 20 mins
Servings: 4
Sweet, savoury and spicy -  our bone broth Thai green curry hits all the right flavour spots.
Ingredients
750g chicken breast, cut into large pieces
1 tbsp coconut or vegetable oil
2 tbsp good quality Thai Green curry paste
1 tbsp dark brown sugar
1 tsp freshly grated ginger
250ml full fat coconut milk
350ml Take Stock Chicken Bone Broth
1 tbsp fish sauce
1 tbsp soy sauce
1 lime, grated zest of half and juice of full lime
Handful fresh coriander
Instructions
Heat the oil in a large frying pan then add the curry paste and sugar and fry on a high heat for a few minutes, stirring throughout.
Turn the heat down and add the chicken, lime zest and ginger and fry for 5 minutes.
Add the Take Stock Chicken Bone Broth, coconut milk, fish sauce and soy sauce and bring to a simmer for 15 minutes, making sure the chicken pieces are cooked through.
Take off the heat and stir in the juice from the lime.
Serve sprinkled with a generous amount of roughly chopped coriander.
Recipe Notes
You can add more or less of the Thai Green curry paste depending on how much heat you want.