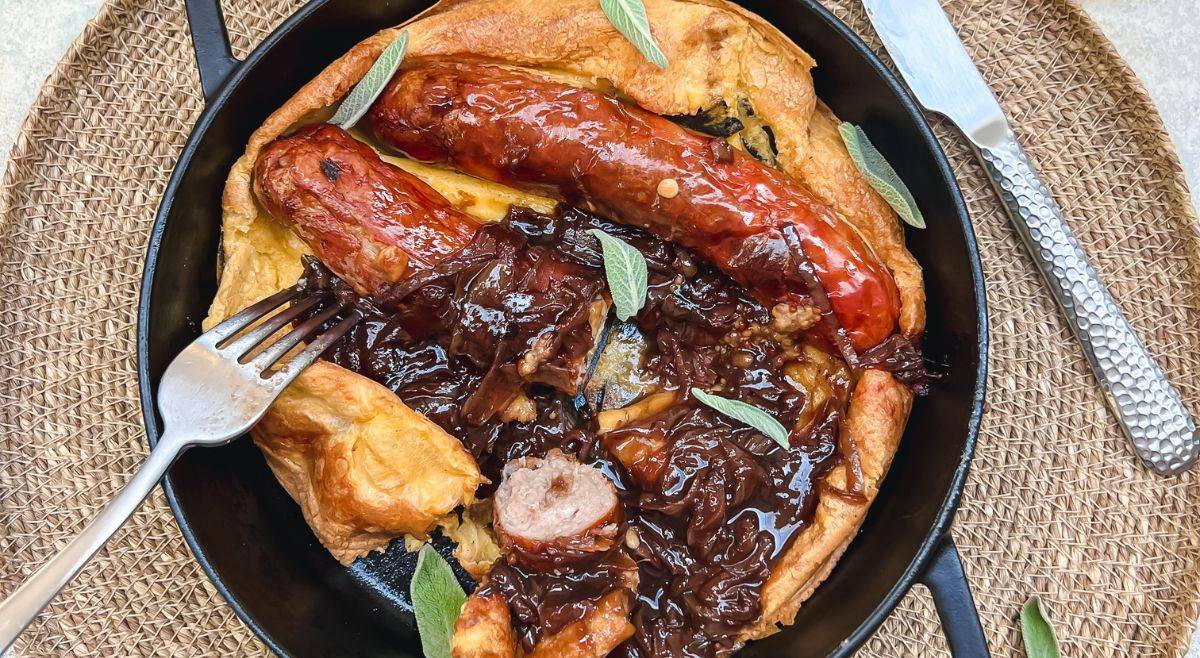 Recipe Info
Prep Time: 15 mins
Cooking Time: 30 mins
Servings: 2
A British classic, made the right way. Be sure to combine with the Perfect Onion Gravy.
Ingredients
4 free-range sausages
6 sage leaves, roughly chopped
70 g plain flour
2 free-range medium eggs
100 ml milk
olive oil
sea salt and ground pepper
Instructions
This recipe includes our Perfect Onion Gravy.
Heat oven to 200C/fan 180C.
Place the flour into a medium bowl and beat in the eggs until smooth.
Gradually add the milk and beat until the batter is smooth. Season generously with salt and pepper. Leave at room temperature while you cook the sausages.
Place the sausages and sage in a cast iron pan or baking tin with a splash of vegetable oil. Place in the oven and brown on all sides.
Remove the dish from the oven and carefully pour in the batter. When hot enough the batter will sizzle around the edges.
Return the tin to the oven and leave for 20-25 mins until the puddings have puffed up and browned.
Serve with the onion gravy and mustard.